AKM
(Kalashnikov's Automatic Rifle) is an assault rifle designed by Soviet small arms designer Mikhail Kalashnikov in 1959. (...) It is the most widespread variant of the entire AK series of firearms and has found widespread use in most member states of the former Warsaw Pact and its African and Asian allies, and is exported and manufactured in many other countries.
Used (in Ukraine) for training and by the reserve army. Also seen on the front used by volunteers.
On February 24th 2022, Russia invaded Ukraine.
In the days that followed, President Zelenskyj called on the population
to arm themselves and direct resistance. Guns were distributed to the volunteers . These civilians were then trained so they could fight for the freedom of Ukraine.
untitled
concrete & iron
87x23x4 cm
2022
Wounded Buildings
Part of a series on the civilian buildings that are being destroyed by war.
37x10x10 cm
conrete & iron
2022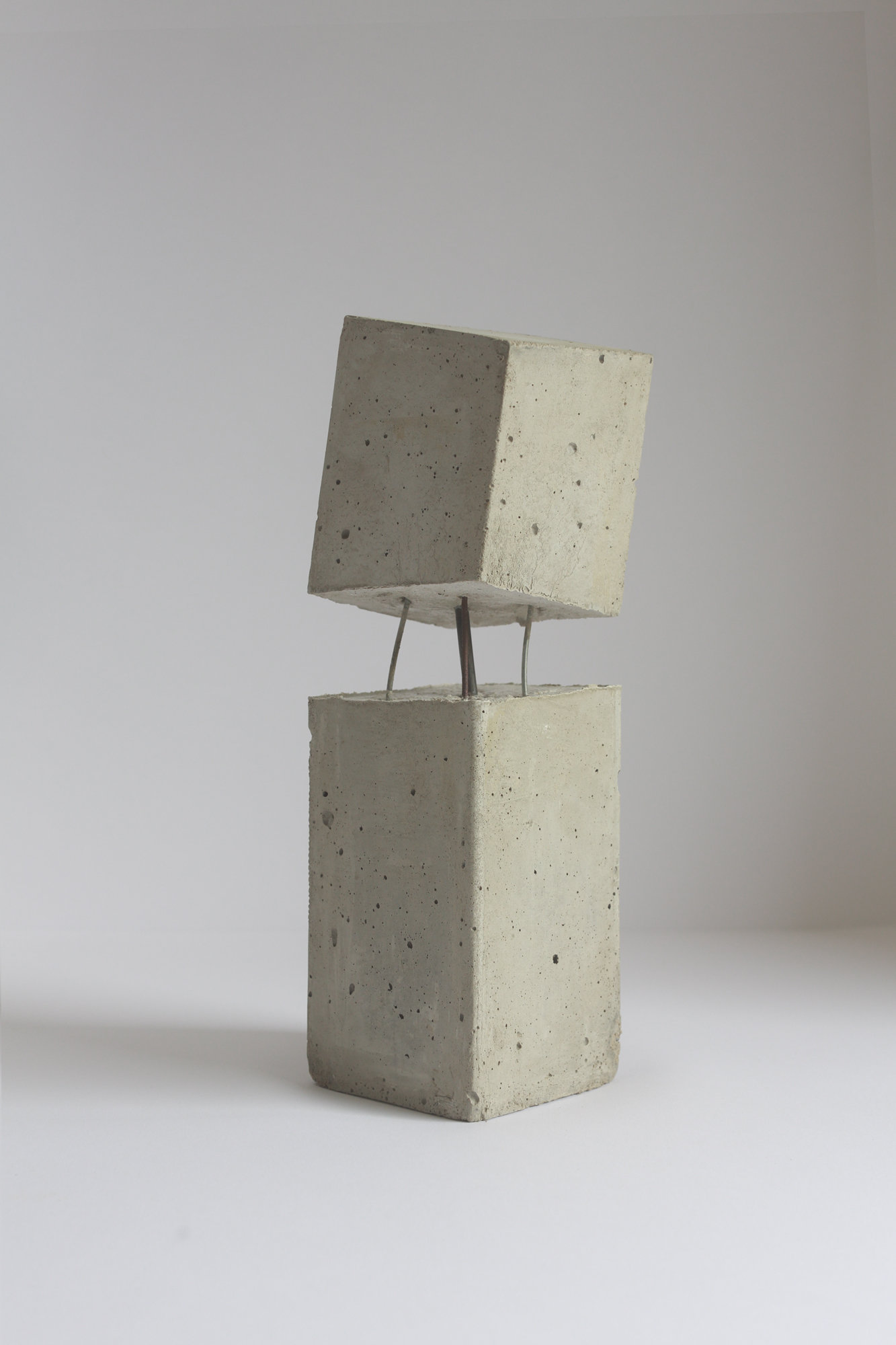 Ephemeral Marks
A study of the relationship between mark making and the limitations of time.
For a long time now I have been fascinated by the ephemeral nature and what impression we try to leave behind to make us imortal. What started out as contemplation soon became a contentious dialogue of mark making on canvas, leaving only a sense of what could have been and the possibilities of parallel realities.


I

Vinyl on Canvas
125x150cm
2022
II
Vinyl on Canvas
100x130cm

VI

Acrylic, Epoxy & Golddust on Canvas
80x100cm
Metamorphosis I
28x10x10cm
plaster of paris, vinyl, epoxy, gold
2022
Metamorphosis II
37x10x10cm
plaster of paris, vinyl, epoxy, gold
2022
From the series EXISTENCE
Pencil on paper
50x65m
2021
How did the Pandemic affect artists and small buisness owners....?
Pete, married, 2 children, commutes to London, current occupation office assistant, used to play venues around the UK with his band "Kindergarten"