The Passage of TimeIn stacking sheets of paper together to a solid block layers are created. The process of tearing sheet by sheet away stands as a metaphore for discovery and the human experience, as we all have layers of memories, emotions, and experiences that shape who we are.

What is the real, below the surface?

(selected works)
Paper
Fotocopied & torn
9x9 cm ,Din A4 & A3
2023
Ephemeral Marks
The paintings represented in EM not only reflect the abstract idea of mark making in a broader sense but also grapple with more conceptual notions of time and space. Everything flows nothing is constant
(selected works)
VII
Vinyl on Canvas
120x155cm
2022
V
Vinyl on Canvas
100x125cm

2022



II
Vinyl on Canvas
115x150cm
2022
VI

Acrylic, Epoxy & Golddust on Canvas
80x100cm
2022
XV
Vinyl on Paper


2022


A
Acrylic on Craftpaper

2022
XVII
Vinyl on Paper

2022
AKM
(Kalashnikov's Automatic Rifle) is an assault rifle designed by Soviet small arms designer Mikhail Kalashnikov in 1959. (...) It is the most widespread variant of the entire AK series of firearms and has found widespread use in most member states of the former Warsaw Pact and its African and Asian allies, and is exported and manufactured in many other countries.
Used (in Ukraine) for training and by the reserve army. Also seen on the front used by volunteers.
On February 24th 2022, Russia invaded Ukraine.
In the days that followed, President Zelenskyj called on the population
to arm themselves and direct resistance. Guns were distributed to the volunteers . These civilians were then trained so they could fight for the freedom of Ukraine.
untitled
concrete & iron
87x23x4 cm
2022
Wounded Buildings
Part of a series on the civilian buildings that are being destroyed by war.
37x10x10 cm
conrete & iron
2022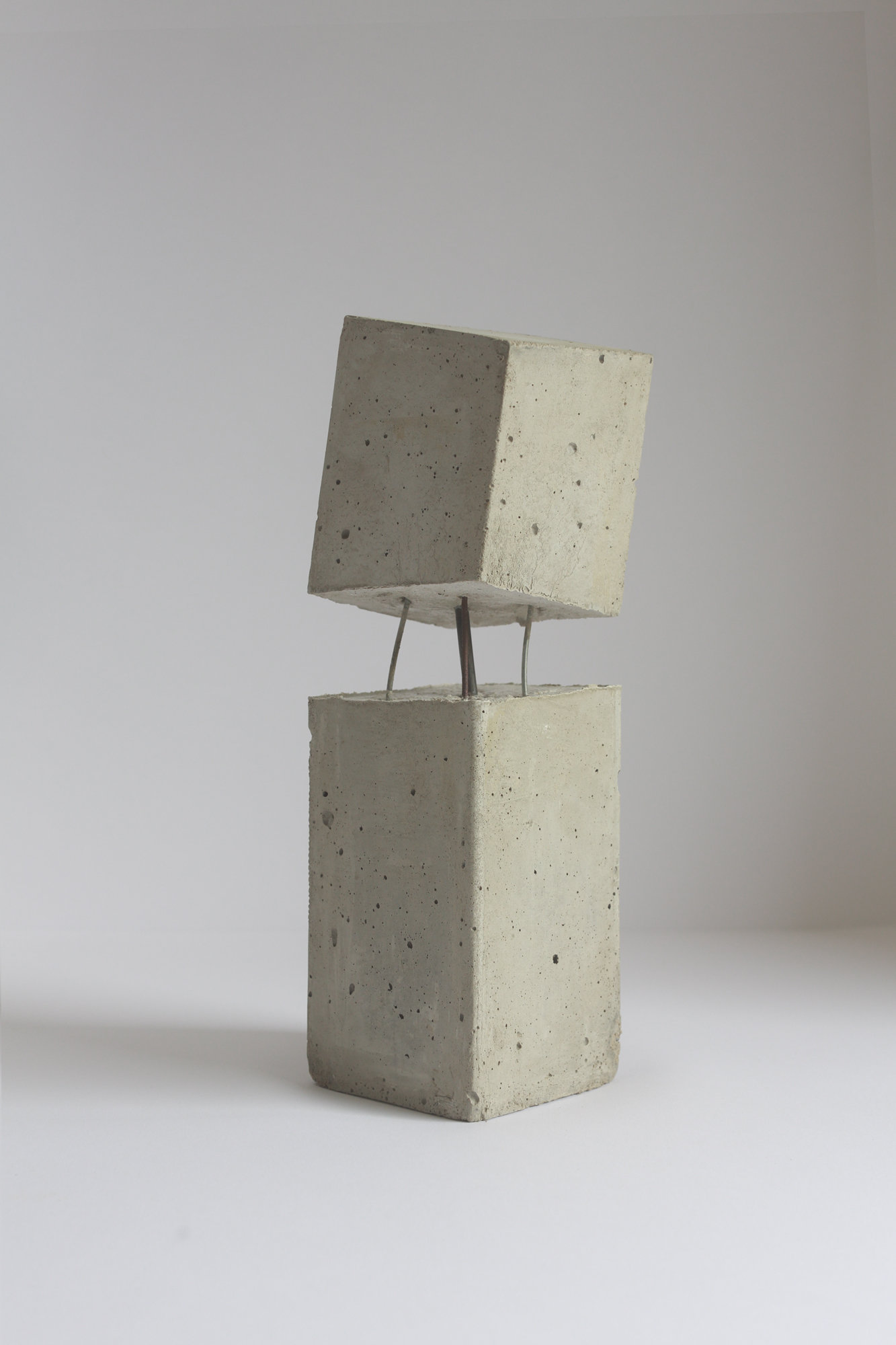 Metamorphosis II
37x10x10cm
plaster of paris, vinyl, epoxy, gold
2022