Ephemeral Marks
In this current body of work, Timothy is exploring the relationship between mark making and the limitations of time.Transient nature and what we leave behind has interested him for some time now. When we are young we think that we have all the time in the world. Only later do we discover that time is a very precious asset.
What do we leave behind when this experiment we call life is over? We meet people on our journey who influence us and who we leave an impression on. We all leave impressions behind, some small some big and even some monumental. But when he recently heard that Elvis is being forgotten by the young today, it made him think how momentarily immortality can be. And aren't we all secretly striving for immorality, in some form or another? And let me spin this even further, if we continue to treat planet Earth the way we are today, then one day there will be no humanity.
And hence there will be no one who will remember any mark we made.
XII
Vinyl on Canvas
120x155cm
2022
V
Vinyl on Canvas
100x125cm

2022



II
Vinyl on Canvas
115x150cm
2022
VI

Acrylic, Epoxy & Golddust on Canvas
80x100cm
2022
AKM
(Kalashnikov's Automatic Rifle) is an assault rifle designed by Soviet small arms designer Mikhail Kalashnikov in 1959. (...) It is the most widespread variant of the entire AK series of firearms and has found widespread use in most member states of the former Warsaw Pact and its African and Asian allies, and is exported and manufactured in many other countries.
Used (in Ukraine) for training and by the reserve army. Also seen on the front used by volunteers.
On February 24th 2022, Russia invaded Ukraine.
In the days that followed, President Zelenskyj called on the population
to arm themselves and direct resistance. Guns were distributed to the volunteers . These civilians were then trained so they could fight for the freedom of Ukraine.
untitled
concrete & iron
87x23x4 cm
2022
Wounded Buildings
Part of a series on the civilian buildings that are being destroyed by war.
37x10x10 cm
conrete & iron
2022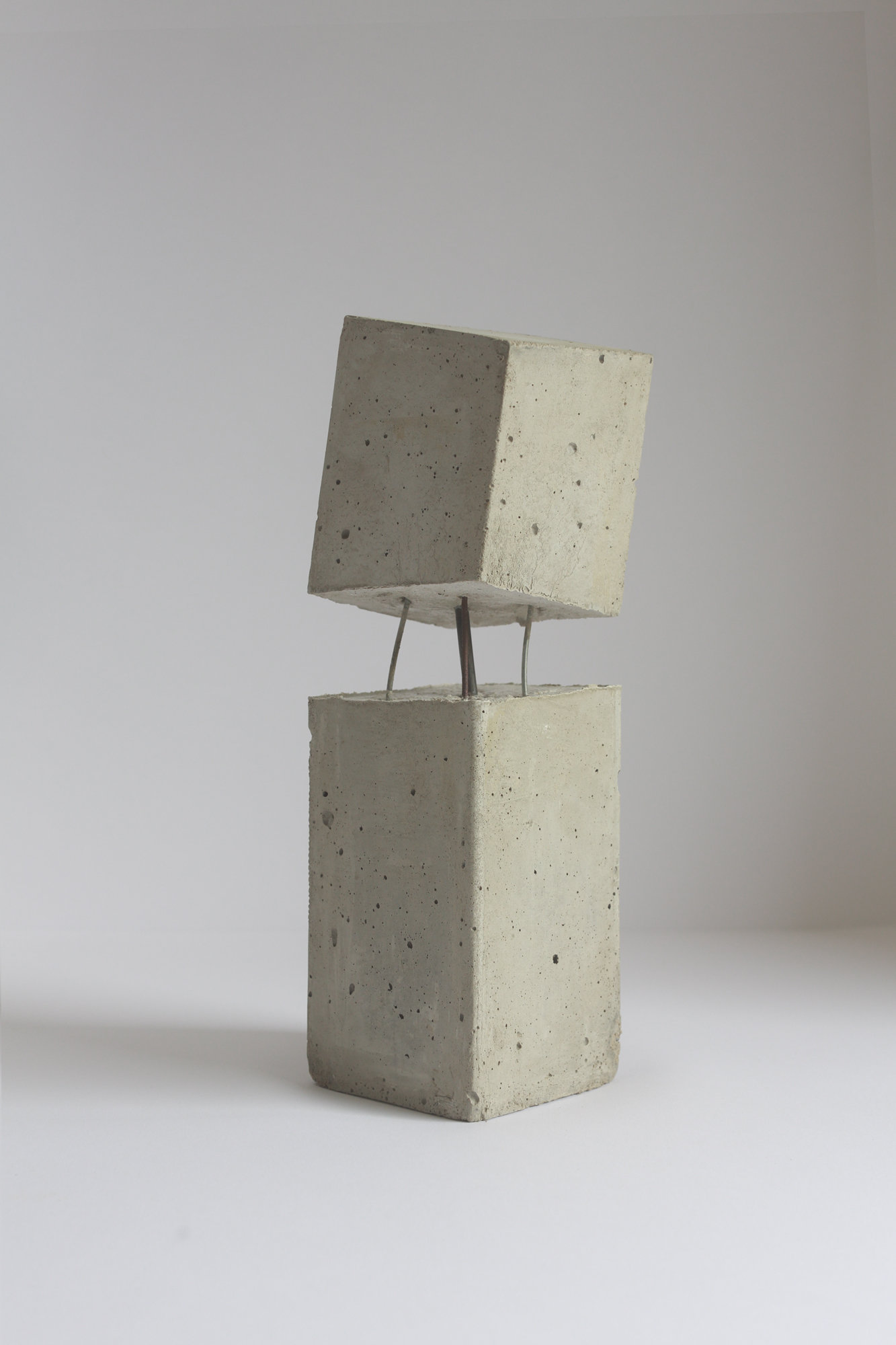 Metamorphosis II
37x10x10cm
plaster of paris, vinyl, epoxy, gold
2022
From the series
EXISTENCE
Pencil on paper
50x65m
2021
It all started in 1997 while I was living in London as a photographer, I took some pictures of some office workers in the city during their lunch break. 25 years later I was doing a project on series, repetition & copies. For some reason I started copying my office workers, and while working on them I wondered what how they got there, what they were doing today and if they had always wanted to have a nine to five job…
Pete, married, 2 children, commutes to London, current occupation office assistant, used to play at venues around the UK with his band "Kindergarten" .
After the lockdown, he had to quite his band and take up his former job.